Here at Dolan Mazda, we really do mean it when we invite you to join the family!
Last month our team welcomed many of our Mazda and Miata owners back for a family reunion to catch up and talk cars.
"Without this community of customers we can't keep our doors open," John said. "We value them and always want to bring them back into our house and treat them like family because they are," said John Elcano, Dolan Mazda Sales Manager.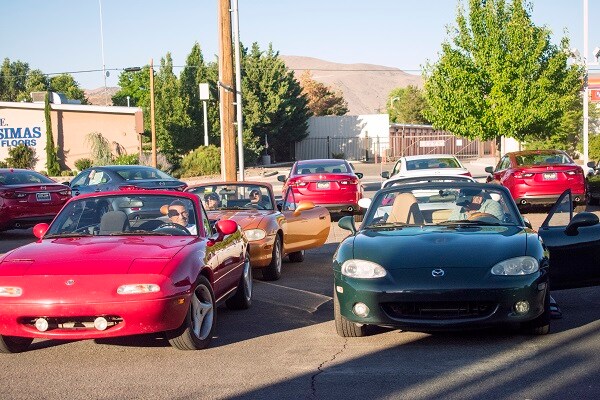 To an outsider looking in, this wouldn't have looked like a crowd of strangers. We are glad to be part of a community of friends!
Of course, no family function is complete without plenty of food and here at Team Dolan we went all out to celebrate. All Wrapped Up served complimentary wraps and salads that were a favorite with all of us at the event.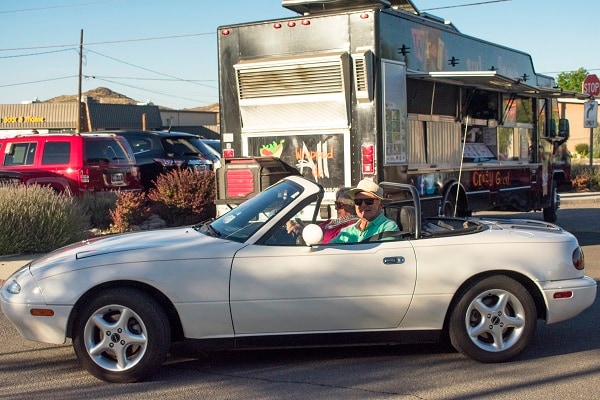 Dolan Mazda management offered plenty of raffle prizes to raffle and the lucky winners took home tickets to the Virginia City Rodeo, a Reno Aces games, an Reno1868 FC matches, and admission to the National Automobile Museum.
"The event was great and the food was excellent as usual," John said. "Most of these people have met quite a few times already as well, and they're always great to have and spend time with."
After our event was over, Reno Miata Club continued the fun with a moonlight ride along some of the most popular and scenic roads in the area. We're glad to call such a strong community of cars enthusiasts like ourselves part of the family.
"Our Miata owners are a great group and they love their cars" John said. "They're very passionate about their cars as well, and here at Dolan Auto Group we are also very passionate about what we do. It's a great fit in that sense."
Dolan Mazda is part of the Dolan Auto Group and looks forward to serving the community for many years to come!