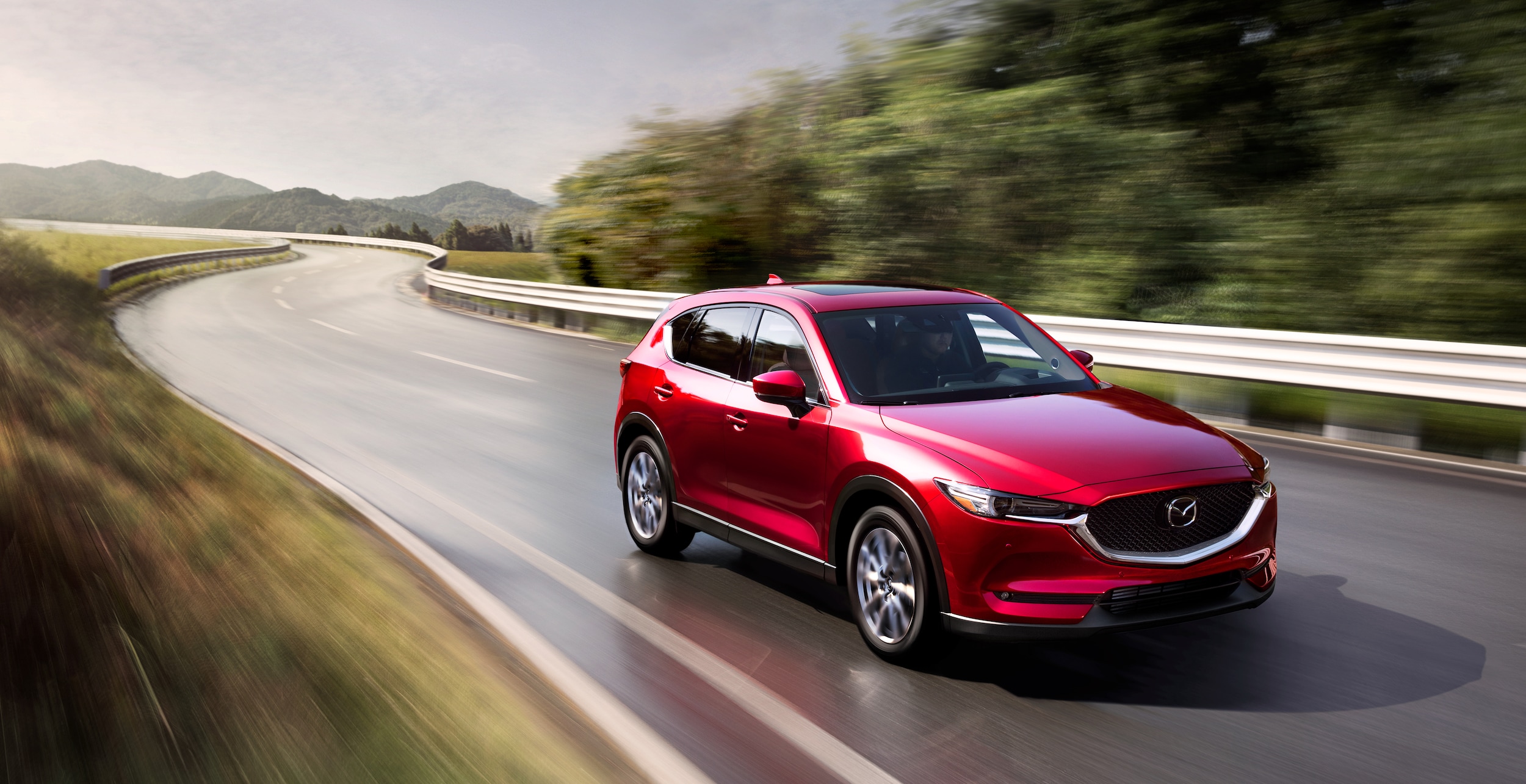 ?
When it comes to small SUVs, there are ample choices on the market, which can make it difficult to narrow down your search. But here at Dolan Mazda, we want to talk about the Mazda CX-5. This modern and elegant new small SUV has everything you need from an outstanding entertainment system to advanced safety features. But how does it compare to other models in the same segment? The Mazda CX-5 can be compared to the Honda CR-V. Let's take a look at how these two compare so you can make a decision that works best for you.
Differences and Similarities
While both the Mazda CX-5 and Honda CR-V are fuel-efficient, safe, compact crossovers, we find the CX-5 comes out on top.
The Mazda CX-5 comes with more standard technology on a larger seven-inch touchscreen or eight-inch touchscreen, while the Honda CR-V only comes with a five-inch touchscreen.
If you want the larger option, you'll have to pay for a higher trim level.
If you wish to have a more spirited drive, the Mazda CX-5 is going to offer it to you with its standard 2.5-liter four-cylinder engine that gets 187 horsepower and is matched to a six-speed automatic transmission. Two other engine options bring your horsepower up to 227 and 168.
The Honda CR-V only has one option available as appose to three. This engine is a 1.5-liter four-cylinder than provides up to 190 horsepower.
You'll also enjoy a smoother and more agile ride from the Mazda CX-5.
Looking for modern style? That's what the Mazda CX-5 is all about with sharp lines, a minimalistic interior, and bold rims. The Honda CR-V hasn't changed its styling from previous years, making it a more dated option that won't match the quickly changing times.
But, the best way to see if the Mazda CX-5 is the right fit is to come into Dolan Mazda and give one a test drive.